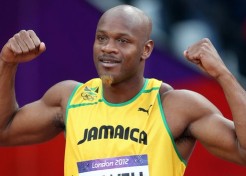 Powell speeds to years fastest 100m
Former world record-holder Asafa Powell clocked a world leading 9.84 seconds to win the 100-metre dash at a World Challenge athletics meeting in Kingston on Saturday.
Jamaica's Powell finished ahead of American Ryan Bailey, who crossed the line in 9.93, with Jamaican Nesta Carter in third with 9.98.
"I knew after I ran 10.08 into a head wind on a dead track in Guadeloupe that I could run a sub-10 seconds," Powell said.
"I felt easy out there tonight and I am very happy with how I executed my race. The crowd was wonderful and it just shows they appreciate what I do."
Powell, who owned the 100-metre world record from 2005 until 2008, when Usain Bolt broke the mark, tested positive for a banned substance in 2013 and is on the comeback trail after a ban that ended last year.
Powell improved on the previous 2015 season best of 10.01 set by Trinidad and Tobago's Keston Bledman on April 24 in Gainesville, Florida.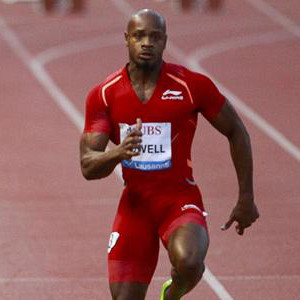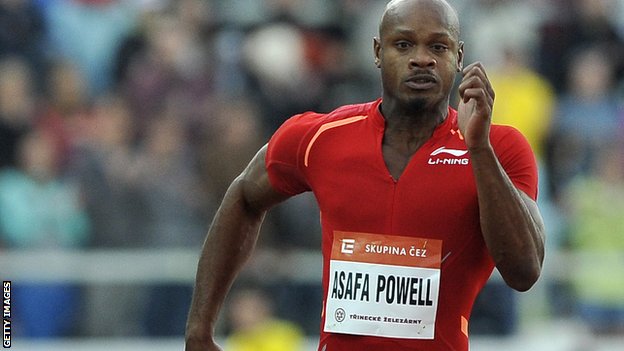 It was Powell's fastest 100 metres since a 9.78 at Lausanne in 2011.
His personal best is 9.72, clocked in 2008.
"This is huge for Asafa and for everyone involved to see his return in such a big way," said Powell's agent, Paul Doyle.
"We knew he had it in him and we are glad he came through the race healthy, the wind cooperated and the crowd was with him."
Powell benefited from a favourable wind of 1.8 metres per second as well as an electric atmosphere at Kingston's National Stadium.
Bailey, who anchored the United States' 4×100 metre relay team ahead of Bolt and Jamaica at the IAAF World Relays in the Bahamas last weekend, stirred up the crowd with a mocking take on six-time Olympic champion Bolt's favourite post-race celebratory pose.
The American was showered with boos as he modified Bolt's gesture, adding his own cut-throat motion.
Despite his delight on the night, Powell said he would be straight back to work, with an eye toward the World Championships in Beijing on August 22-30.
"I am going back to basics now and train hard," said Powell, adding that he expects to race twice before Jamaica's World Championship trials in June, including at the Diamond League meeting in Rome.