False start thwarts Asafa Powell in Czech meeting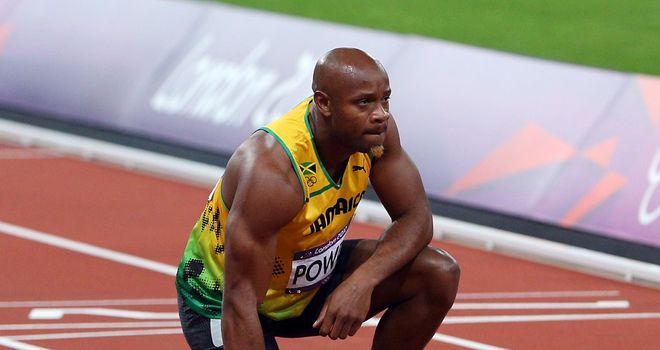 Asafa Powell: Could not repeat his blistering first time
Jamaican sprinter Asafa Powell was denied his best run of the season by a false start in the 100-metres at the Czech Golden Spike event.
Powell crossed the line in 9.97sec, but referees called the runners back when the pack was more than halfway through the race.
There was a half hour wait before the restart, but Powell still repeated his win in 10.06sec with Kim Collins of St Kitts and Nevis in second, while US sprinter Mike Rodgers was third.
"I was a little disappointed the first run did not make out. I'm happy to win but not satisfied with the time," Powell said.
Reigning 100m hurdles Olympic champion Sally Pearson returned to the track after being sidelined for almost a year, winning her race in 12.67sec.
"The time is a good sign for the world championships in Moscow, but I definitely wanted to run faster," said the Australian.
"I haven't competed for eleven months, therefore I'm satisfied with the result,
Ethiopian Tirunesh Dibaba set the year's best time in the 10,000 metres, clocking 30min 26.67sec, but the reigning Olympic champion believes she was hindered by breezy conditions.
"I'd say I could run much faster but it was a little bit windy and the pacemaker did not run the way I wanted," she said.
Source: 

http://www1.skysports.com/athletics/news/12040/8795983/False-start-thwarts-Asafa-Powell-in-Czech-meeting